Complimentary NSF webinar: Implementing a Simplification Strategy
The free webinar will be hosted on 9 April 2019
Jim Morris, Executive Director, Pharma Biotech, will host a free webinar entitled Implementing a Simplification Strategy on 9 April 2019.
Webinar description:
We all recognise the importance of simplifying pharmaceutical operations. Implementing such a strategy, however, can be inherently challenging in a regulated environment. As regulatory expectations increase, we need to identify areas where simplification strategies ensure personnel can operate efficiently and error-free. This complimentary webinar reviews a number of simplification strategies that site leadership and unit operations managers can pursue, along with the benefits they create for the organisation. During this webinar you learn:
Standard operating procedure (SOP) simplification
Quality management system (QMS) alignment
Human performance improvement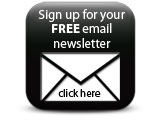 Places are limited. Register your place: https://bit.ly/2G0v7Yl.
Featured Companies