Counterfeit medicines seizures stress need for patient safety legislation
Record haul is a stark reminder of the true extent of the war the pharmaceutical industry is waging, says Craig Stobie, head – global Life Sciences team, Domino Printing Sciences
The recent report of a fake drugs haul worth a record £16m seized by the UK's Medicines and Healthcare products Regulatory Agency (MHRA) serves as a stark reminder of the true extent of the war the pharmaceutical industry is waging.
With items ranging from cancer and diabetes medicines to slimming pills and medical devices, it is clear that counterfeiters are risking the lives of thousands of patients in order to make money, and this problem is only going to worsen; medicines are highly portable and potentially very high value products, making them an attractive target for criminals.
It is for this reason that a number of global initiatives, such as the EU Falsified Medicines Directive (FMD), is being implemented – to stop falsified medicines reaching the hands of vulnerable patients. Under the FMD, drugs will be scanned at the point dispensing, proving authenticity and giving control over what is dispensed and what the patient will receive.
While some of the seized medication in question will inevitably have been purchased illegally over the internet, legislation such as the FMD will decrease the incidence of counterfeit medicines being consumed. Once the FMD is enacted into law in 2018 all legitimate products will carry a unique 2D data-matrix code. Although similar codes could be applied on counterfeit products, a simple scan of the code – which patients may even be able to do with a smart phone – would identify rogue products.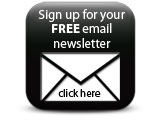 We will never be able to close all the gaps, but the FMD is the step in the right direction we need for a safer, more secure supply chain.
Companies