Cressall promotes Malcolm Garbett to newly created role
Malcolm Garbett
Resistors manufacturer, Cressall, has appointed Malcolm Garbett as its new Head of Business Systems, as part of the company's continued drive to strengthen the use of centralised, real-time systems and processes.
The appointment builds on a year of continued growth for Cressall, which opened a second site in Leicester in the spring, allowing the company to work on significantly larger projects.
Garbett, who joined Cressall in 2014 as ERP and Business Systems Manager, has already delivered a series of high-impact improvement projects, including a full upgrade of the company's ERP system and a widespread decommissioning of outdated legacy systems.
He will lead a cross-functional team in his new role, covering ERP, business systems and IT, along with logistics and costings.
"We have come a long way in our systems modernisation programme," said Garbett.
"But this next stage promises even more as we seek to better utilise business systems to maintain our competitive edge in what is an increasingly challenging market."
"Malcolm has delivered some impressive improvements to the business in a relatively short amount of time," added Simone Bruckner, Managing Director of Cressall.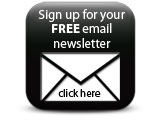 "Traditional manufacturing businesses are not the easiest of change environments, however we are making good progress and are looking forward to seeing what the future holds and how Malcolm will help shape the business for the better."
Companies