Crown Bioscience hires Global Scientific Director for Translational Oncology
Eric Murphy has focused on translational and drug discovery research for more than two decades
Crown Bioscience, a global drug discovery and development services company, has announced the appointment of Eric Murphy, as Global Scientific Director for translational oncology.
Dr Murphy has focused on translational and drug discovery research for more than 20 years at some of the most respected academic and biopharmaceutical organisations in the world. He will assist clients with early preclinical studies and support clinical development strategies to translate new cancer therapeutics.
Most recently, Murphy designed and implemented a screening operation for a biotechnology company focused on regenerative medicine. This led to phenotypic screening and compound profiling to support both discovery and translational research programmes. The unit also performed translational research for clinical programmes for cancer, osteoarthritis and alopecia.
Working for a large global pharmaceutical company, Murphy employed numerous in vivo efficacy studies to identify new targets and in vitro high throughput phenotypic screens to identify new chemical starting points while building a network of academic collaborations to perform translational and drug discovery research.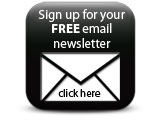 Murphy's academic research included the design of advanced gene delivery systems for cancer therapy in syngeneic models. He earned his PhD from the University of California – Irvine and performed a post-doctoral fellowship with a research focus on angiogenesis, cancer biology, nanomedicine and drug discovery at the Moores Cancer Center at the University of California San Diego.
Companies