Cultivating brand advantage for CDMOs
Tackling the perennial challenge of innovation in the pharmaceutical industry
Joel Biswas, Coley Porter Bell
According to some estimates, the rate of failure in the drug manufacturing sector is as high as 97%.
For the rare examples of clinical success, it can take 12 years and cost as much as $2.7 billion to bring a therapy to market.
Unsurprisingly, it has often been easier to absorb rivals, buy market share or acquire the next blockbuster patent than it is to bet on your own R&D pipeline. In the heyday of the classic "blockbuster" model, the premium at the heart of an acquisition was relatively straightforward.
A brand was defined by an underlying technology in the form of a new therapy or treatment area and helpfully denoted by a patent. There was a clear, finite window of value, a simple distribution model, exclusivity vis-à-vis potential competitors and a measurable, addressable market. The moment that a patent expired, so too did an acquisition's uniqueness, its margin and its value as a brand.
Years later, the era of blockbuster drugs is a distant memory. The innovation gap (or crisis) in traditional pharma is even more acute.
As incumbents look to shake things up, CDMOs increasingly appear to offer the promise of faster, better innovation and are commanding brand premiums of their own. Lonza's acquisition of Capsugel and Thermo Fisher Scientific's acquisition of Patheon are two recent examples of CDMOs' growing clout in the M&A market.
But as CDMOs try to seize their moment, they would do well to avoid falling into the trap of communicating their value proposition (and therefore their brand value) in purely functional terms — what they do, where they would fit into an existing supply chain and how well they deliver efficiencies in comparable, industry standard terms.
Indeed, it is in the nature of an analytical left-brained industry to assess and communicate value in transactional terms.
But it reduces the potential value they can provide to that of an outsourcing partner or supplier, even if they boast a high degree of specialisation. And once you are understood to be an outsourcing partner, your only means of brand differentiation is cost.
And as any other industry that has undergone the outsourcing revolution knows too well, once your relationship is understood in terms of cost efficiencies, the race to the bottom has begun.
If CDMOs want to create genuinely differentiating enterprise value, they need to position themselves as innovation partners. Their functional competencies (however compelling) are no longer their unique selling point; taking a unique approach, adding perspective and delivering a culture that is value-adding is now critical.
After all, if pharma companies are to once again create rather than purchase value, they are going to need partners who offer more meaningful human and intellectual advantages than just supply chain optimisation.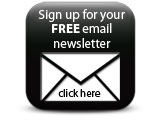 They need Trojan Horses for new ways of thinking and doing. CDMOs who cultivate a higher order brand promise can be just that, while enjoying enhanced enterprise value, greater autonomy in any M&A situation and the kind of defensible brand premiums that, unlike a patent, won't expire overnight.
Companies