DataArt partners with World Leader PSI CRO to develop budget software
New system automates and streamlines PSI's budget calculation process and so provides a better view of the clinical trial progress
DataArt, the global technology consultancy that designs, develops and supports unique software solutions, has deployed budget software for PSI, a global full-service Contract Research Organisation (CRO).
PSI, recently voted the best CRO organisation worldwide by CenterWatch Global Investigator Site Survey 2017, has partnered with DataArt to develop a new software solution that would accelerate and optimise budget calculation, tracking and analysis for clinical trial projects.
PSI's key pledge is on-time and on-budget clinical trial completion. Budgeting and contracting is a notorious impediment in clinical trials and the leading cause of study start-up delay, according to a CenterWatch survey.
The new budgeting system combines functionality of a costing tool and a budget tracker, while interfacing with the clinical trial management system.
From the proposed budget calculations based on project demands, to tracking and correlating the actual spending, the system processes a multitude of variables, allowing for more precise budgeting.
"The new system automates and streamlines PSI's budget calculation process, provides a better view of the clinical trial progress and offers reliable analytics for better trial-management decisions," said Daniel Piekarz, Head of the Healthcare and Life Sciences Practice at DataArt.
"It complies with strictest demands for budget transparency, level of detail and ease of manipulation to help clients model, evaluate and come up with most optimal solutions."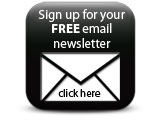 The system also serves as a transparent and flexible sales support tool to quickly model any budget project scenarios chosen by PSI's clients, allowing them to reconfigure variables and see how they affect the overall budget.