Demand for biologics will boost cell culture market, report says
Expected to be worth US$16.85bn by 2018
The cell culture market is expected to grow at a compound annual growth rate (CAGR) of 10.3% from 2012 to 2018, reaching US$16.85bn, a new report has revealed.
Transparency Market Research, which carried out the study, has looked at the size of the market, trends and forecasts over the period.
The cell culture market is made up of media, sera, reagents, serum-free media, albumin, growth factors and cytokines, instruments, bioreactors, roller bottle equipment, T-flasks and cryostorage equipment.
Growth will be driven by the shift towards the use of live model systems for drug discovery and evaluation, the use of animal-derived component free media and reagents, and growing demand for advanced biologics and biosimilars produced by biopharmaceutical manufacturers, the report says.
A small number of large players such as BD Biosciences, Corning Biosciences, EMD Millipore, Life Technologies Group, Lonza, Sigma-Aldrich and Thermo Fisher Scientific dominate the market. In 2011, Life Technologies had the largest market share, followed by BD Biosciences and EMD Millipore.
Growth will be driven by the shift towards the use of live model systems for drug discovery and evaluation
Increasing demand for automated cell culture processes and systems is expected to help boost growth in the cell culture instruments market, which will be further fuelled by a shift towards contract manufacturing and research to cater to the ever-increasing demands of the healthcare sector with respect to advanced treatment options.
The market for serum-free media is the fastest growing segment with a CAGR of 21.1%. The adoption of serum-free, chemically defined and specialist media will be considerably high, driving growth of this segment, the report says. The bioreactor and culture system segments form the most attractive markets in the consumables segment, in terms of revenues as well as CAGR.
Geographically, North America was the major market for cell culture in 2011, owing to the presence of a large number of leading market players, high healthcare expenditure and availability of advanced technologies in the fields of biotechnology.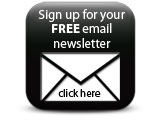 Going forward, Asia-Pacific is expected to be the fastest-growing region, expanding at a CAGR of 15.6%, due to the emergence of many small regional players, lower operating costs compared with developed markets and growing economies.