DiGiTools from GEA: digitally enabled process optimisation
With customer satisfaction in mind, GEA's DiGiTools give you the freedom to fast-track your pharmaceutical projects with process simulations, digital twins, augmented/virtual reality systems and remote support solutions
In an increasingly interconnected and digitally enhanced world, virtual and augmented reality tools offer a wide range of ways to access, share and disseminate information. And, as the pharmaceutical industry embraces a more collaborative approach to research, development and production, solutions such as GEA's DiGiTools will allow us to work more efficiently, faster, sustainably and remotely.
They remove many of the traditional barriers that companies encounter during the implementation of product launches, process optimisation and expansion projects. These digitally-enhanced concepts enable us to work together in a more time- and cost-efficient way, improve the customer experience and provide the freedom to explore exciting new ways to deliver real and measurable benefits.
This comprehensive suite of process simulations, digital twins, augmented/virtual reality systems and remote support solutions represents a safe and effective environment in which to achieve operational excellence, expedite FATs, installation and qualification procedures, and meet industry requirements in terms of flexibility and sustainability.
Beyond equipment, GEA now offers virtual facility tours and demonstrations, and has successfully co-operated with local partners to project manage remote FATs, SATs and installations, all using plant-mounted cameras and digital feeds. Our aim is to facilitate more effective communication and interaction with clients — wherever they are in the world — minimise the need to travel and, at the same time, provide a more flexible, cost-effective and efficient way of working.
Virtual modelling platforms, for example, offer a host of benefits as an enabler of process optimisation, such as eliminating the need for real experiments and significantly reducing active pharmaceutical ingredient (API) use. VR makes it possible to present new technologies in a comprehensible way and greatly facilitates the planning and production stages of complex plant, enabling customers to visualise their new facility at an early stage and improve the set-up before it's even built.
VR training tools can also be used to show operators how to (dis)assemble and operate machinery even before its installed onsite or when giving demonstrations in person is problematical. Using project-specific technical drawings, an exact replica a customer's installation is designed using VR to show how their manufacturing process functions and provide a better understanding of how the unit operations work together.
Not only can simulations be executed at any time, independent of resource availability, modelling also represents a rapid, low cost alternative to traditional research programs without having to build a prototype. For both batch and continuous systems, and for solid and liquid dosage applications, test results derived from digital twin simulations have been found to be very similar to real-world originals.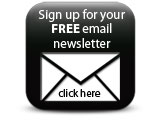 Having now established these remote support tools and implemented a proven business model, GEA's DiGiTools provide a new operational standard and offer a more agile way to achieve your goals.
Featured Companies