Dolomite Microfluidics' Mitos P-Pumps for monodisperse droplets
Mitos P-Pumps offer flexibility for single chips and process scale-up
Dolomite Microfluidics' Mitos P-Pumps are designed specifically for microfluidic systems, ideally suited for the production of highly monodisperse droplets in a diverse array of scientific sectors, such as food, cosmetics, agrochemicals, pharma, diagnostics, drug delivery and biomedicine.
Typical applications include the generation of emulsions, capture of single or multiple cells in monodisperse droplets, and the production of polymer beads and hydrogel particles.
Mitos P-Pumps offer flexibility for single chips and process scale-up, accommodating a wide range of standard and non-standard vessels, from millilitres to many litres.
They can also be integrated with Telos high throughput droplet manufacture systems, enabling production of up to a tonne of highly monodisperse droplets, particles or emulsions per month.
Easy to use and quick to set up, they offer precise pressure control at 0–10 bar, and deliver stable, pulseless liquid flow, integrating with Mitos Flow Sensors to allow control of a wide range of flow rates, from nanolitres to millilitres per minute.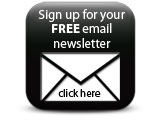 A choice of modules is available, which can be controlled either directly from the pump or via PC software.
Companies