Dolomite introduces system for high throughput droplet microfluidics
At the heart of the Telos system is a clamp module with seven microfluidic channels
The new Telos system for high throughput droplet, particle and flow product generation
Dolomite's new Telos system, for high throughput droplet, particle and flow product generation, benefits from a wide range of applications including DNA, cell and bead encapsulation and screening, emulsion and foam generation, microparticle and nanoparticle synthesis and micro-reaction engineering.
The UK designer and manufacturer of microfluidic products says at the heart of the Telos system is a clamp module (Part Nos. 3200400 and 3200399), which holds a 2 reagent chip with seven microfluidic channels. Operating over a wide temperature and pressure range, each module is individually controlled with integrated valves and filters and offers optical access to half of the chip with excellent visibility of the junctions. A support frame (Part No. 3200375) enables users to stack up to 10 clamp modules side by side for scaling up droplet and particle production to a total of 70 parallel channels.
Easy to connect and disconnect without requiring tools, this microfluidic system can be run at production rates of up to 30 litres a day when using 10 clamp modules. Thanks to its modularity and scalability, Telos offers users maximum flexibility by allowing vertical product collection into bulk fluid as well as horizontal flow into downstream tubing.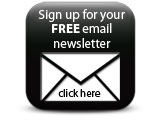 The application note here describes how Telos can benefit a broad range of industries including pharmaceutical, food, cosmetics and research.
Companies