Draeger introduces X-plore 8000 powered air purifying respirator
To help workers in the pharmaceutical sector breathe easy in harsh environments
The X-Plore 8000 in action
Dräger, an international manufacturer of breathing and protection equipment, has added a new powered air purifying respirator (PAPR) for the pharmaceutical industry – the Dräger X-plore 8000 – to its product range.
The X-plore 8000 has evolved from advanced Dräger technology, to ensure that individuals working in the harshest environments in the pharmaceutical sector remain safe and protected, allowing them to concentrate on the job at hand. In any situation where there is a chance workers could be exposed to contaminated air containing infectious airborne pathogens, the robust X-plore 8000 provides optimal air purification, the Lübeck, Germany-headquartered company said.
Combining comfort and intuitive handling with intelligent electronics for maximum safety, the unit recognises the connected headgear and automatically adjusts to the correct minimum flow rate.
Dräger's Gavin Peacock said the new unit 'marks a significant improvement to our current PAPR portfolio and offers users the highest safety, comfort and reliability under the most challenging conditions'.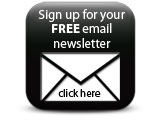 The X-plore 8000 is part of Dräger's wider portfolio which can be tailored to the needs of the pharmaceutical sector and has a variety of applications. These include the availability of accessories including batteries, belts, hoses, filters and headpieces.