Dyadic Nederland enters r&d deal with Sanofi Pasteur
Sanofi Pasteur to fund research using Dyadic's C1 technology for certain vaccine applications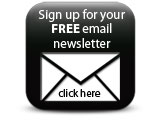 Dyadic Nederland, the r&d subsidiary of Dyadic International, a global developer of enzyme and protein products for the biopharmaceutical industry, has entered into a research agreement with Sanofi Pasteur and EnGen Bio of Redwood City, California, US to develop a new vaccine manufacturing process.

Under the agreement, Sanofi Pasteur will fund research at Dyadic Netherland's r&d facility in Wageningen, The Netherlands, which will use Dyadic's proprietary and patented C1 Platform Technology for certain vaccine applications.

Dyadic Netherland's general manager, Wim van der Wilden, will direct the research with coordination by EnGen Bio's ceo Mark Alfenito.

The research should be completed in six to 12 months. All other terms of the research collaboration remain confidential.


Companies