EMA and Australian regulator collaborate on orphan medicines
Will accelerate access to new medicines for patients with rare diseases
The European Medicines Agency (EMA) and Australia's Therapeutic Goods Administration (TGA) will henceforth share full assessment reports on marketing authorisation applications for orphan medicines intended to treat rare diseases.
A co-operation agreement between the two regulators 'will reinforce collaboration and work-sharing between the two regulatory authorities and will contribute to accelerating access to new medicines for patients with rare diseases in Europe and in Australia,' said EMA, which added: 'Global collaboration on orphan medicines and rare diseases is particularly important in view of the small number of patients…and…the limited number of studies performed to benefit patients regardless of where they live.' It stressed that EMA and the TGA would still make separate decisions about authorising such medicines for their respective markets.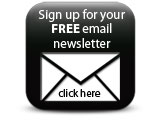 EMA and the TGA already exchange information in a number of other areas, such as their work to rationalise international GMP inspections of active substance manufacturers. Australia and the EU have a mutual recognition agreement on good manufacturing practice (GMP) for medicines. The latest agreement was announced by EMA's Executive Director Professor Guido Rasi, and the TGA National Manager Professor John Skerritt. The resulting exchange of information will be covered by existing pharmaceutical data confidentiality agreements struck between the EU and Australia.
Companies