EMA encourages orphan drug applications for Ebola treatments
And to submit parallel Ebola applications to the FDA
Pharmaceutical companies developing medicines to tackle the Ebola virus have been encouraged to apply for orphan drug marketing authorisations when seeking regulatory approvals in the European Union (EU).
The European Medicines Agency (EMA) has stressed that this would enable companies to benefit from 'fee waivers and 10 years of market exclusivity once the medicine is authorised'.
'Applications for orphan designation of Ebola medicines will be treated as a priority and EMA has committed to fast-tracking their evaluation,' the Agency said.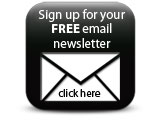 Furthermore, with EMA working closely with the US Food & Drug Administration (FDA) over orphan drugs, EMA is encouraging companies to submit parallel Ebola applications to it and the FDA.
Companies