EMA plans new guidance for medicine sterilisation
The European Medicines Agency (EMA) is to develop new expanded guidance on how the pharma sector should choose sterilisation processes for medicines.
The Agency said guidance needed to be revised to 'include the current view of the choice of sterilisation methods in terms of terminal sterilisation and aseptic processing'.
EMA wants input on the issue from the pharmaceutical industry and regulators.
Issues that will be considered include:
Specifying when aseptic processing could be accepted for medicinal products;
Justifying choices of sterilisation methods;
Combining aseptic processing with a terminal process to provide limited sterilisation assurance levels, such as limited moist heat treatment;
Gas sterilisation processes;
Sterilisation of medicinal products with a very short shelf-life, for example, radiopharmaceutical products;
The need for biological validation of a terminal sterilisation process;
Taking account of existing guidance on real time release testing; and
Incorporating these changes into guidance on finished dosage forms.
EMA said existing advice was based on 1998 guidance on development pharmaceutics, which will be withdrawn. New decision-making models for the selection of sterilisation methods for human and veterinary medicines would be developed, it added.
'The objective of this guideline…is to underline aspects of the method of sterilisation (terminal sterilisation and aseptic processing) that are important both for applicants and regulators,' said the EMA.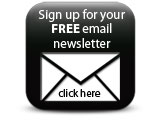 The Agency will wait until 8 July for initial comments and then draft new guidance, followed by six months' consultation. The new rules will come into force six months after a final guideline is released.
Companies