EMA seeks comments on new pharmacogenetic and pharmacovigilance guidance
Makes suggestions as to how assessments of these medicines can be turned into appropriate labelling recommendations
European pharma companies have been asked for comments on a new European Medicines Agency (EMA) guideline that says how pharmacogenomics can support pharmacovigilance activities, and especially how studies into personalised medicines can optimise usage. EMA makes suggestions as to how assessments of these medicines can be turned into appropriate labelling recommendations.
The Agency also offers guidance on how pharmacogenomics can be implemented 'in risk-management plans, risk-minimisation measures, signal detection and the benefit-risk evaluation of medicines with an established link between genetic features and efficacy and safety'.
The guideline also describes different types of genomic biomarkers that are useful for pharmacovigilance.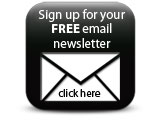 The Agency said the advice is also targeted at regulators, academics, health professionals and patients.
Companies