E/M Coating Services and Freeman Technology to develop new surface coatings
For food and pharmaceutical processing equipment
The FT4 Powder Rheometer enables the wall friction testing of surface coatings
Researchers at E/M Coating Services (EMCS), a division of Curtiss Wright Surface Technologies specialising in technical surface coatings, are working with powder characterisation experts at Freeman Technology to develop new surface coatings for food and pharmaceutical processing equipment.
The aim is to provide new products that ease powder flow during processing, reducing the potential for blockages, stoppages and contamination. Using Freeman Technology's FT4 Powder Rheometer, Evesham, Worcestershire, UK-based EMCS was able to rank potential candidates, paving the way to commercialisation.
'Understanding the interactions between powders and the plant processing surface is crucial for effective coating specification,' said James Cooke, Technical Services Manager at EMCS.
'Different powders vary in their response to different surfaces making it important to match coating and powder in any application. The FT4 Powder Rheometer allows us to quantify the effectiveness of a specific coating/powder combination and has exceptional reproducibility, so we were able precisely to differentiate our potential products.'
The FT4 Powder Rheometer offers dynamic, bulk, and shear property testing capabilities and incorporates methodologies and software for the measurement and interpretation of wall friction angles. These angles quantify the strength of interactions between a powder and surface and are useful for ranking and comparing the ability of a coating to ease powder flow.
EMCS provided Freeman Technology with six coated wall friction discs for testing. Of the coatings tested, some of EMCS's proprietary products exhibited excellent performance characteristics for a number of powders including Respitose, an excipient used in the pharmaceutical industry.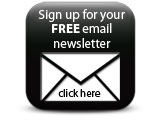 'EMCS has a strategy of continuous development,' said Cooke. 'Performing wall friction tests on the FT4 Powder Rheometer has helped to support this strategy, allowing precise and highly reproducible testing for the development of our product range.'