ElevateBio signs 10-year cell and gene alliance with Massachusetts hospital
The agreement provides the Massachusetts General Hospital preferred access to cell and gene therapy research
Massachusetts General Hospital (MGH) and ElevateBio, a cell and gene therapy holding company, has entered into a 10-year alliance agreement.
The partnership provides MGH preferred access to ElevateBio's BaseCamp research, process development and manufacturing facility in Waltham, Massachusetts, for development and production of cell and gene therapies developed at MGH.
Under this agreement, MGH is making an investment in ElevateBio BaseCamp, and BaseCamp's facilities and expert staff will support a range of cell- and gene-therapy programmes arising from MGH's research programmes and laboratories. The amount of the investment has not been disclosed.
ElevateBio and MGH will also jointly identify innovative cell and gene technologies from university labs and other external sources to create therapeutics companies to advance additional cell and gene therapies from the lab to the bedside of patients suffering from severe diseases.
Process development and manufacturing
According to the terms of the agreement, MGH will have guaranteed access to ElevateBio's BaseCamp for multiple, simultaneous cell- and gene-therapy programmes for process development and manufacturing each year.
At the same time, ElevateBio and MGH may jointly form any number of companies to manufacture and develop cell- and gene-therapeutic candidates from multiple sources.
"MGH researchers and clinicians continue to make unprecedented progress for patients as they develop novel cell and gene therapies," said Peter L. Slavin, MD, president of the MGH. "This collaboration with ElevateBio will enable us to amplify our efforts in the development and manufacture of cell and gene therapies."
David Hallal, chief executive officer of ElevateBio, said the company is pleased to be working with Massachusetts General Hospital to develop a new generation of cell and gene therapies. "This 10-year alliance with MGH advances key objectives for our organization as we strive to reach more patients faster with innovative clinical-stage cell and gene therapies," he said. "We look forward to providing updates on our progress under this new collaboration in the months ahead."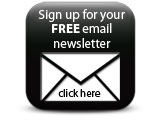 Founded in 1811, Massachusetts General Hospital is the original and largest teaching hospital of Harvard Medical School. The 1,000-bed medical centre each year admits approximately 50,000 inpatients, handles more than 1.5 million visits to its extensive outpatient programmes at the main campus and four health centers and records more than 100,000 emergency visits.
Companies