Fastest growing firms named in new Plimsoll analysis
Report provides an in-depth industry analysis of the leading players in the market
A new study from market analysts Plimsoll Publishing indicates that confidence is up in the pharmaceutical manufacturers and distributors sector as 61% of companies have seen their sales increase in the last year.
The study, which looks at the largest 511 companies operating in the UK pharmaceutical manufacturers and distributors industry, indicates these growing companies are delivering growth rates of 15% and many of these are making a healthy profit return.
Further results from the study show the following:
on average, each company has seen their sales improve by 4.9%
the average sales per employee is £309,000; however, some trailblazing firms are reporting sales per employee of £709,000
178 companies have been rated as financially 'strong'
88 firms have been rated as being in financial 'danger.'
David Pattison, Plimsoll's Senior Analyst, said: 'The report highlights how improvements in growth, profit and productivity mean traditional benchmarking levels are now looking dated. To keep up with the best then new levels of performance are required. The results in the analysis prove that all businesses need to keep striving towards an increase in sales and profits. Those who are too content to grow and are putting security ahead of growth are at risk of falling behind.'
The new Plimsoll analysis into the pharmaceutical manufacturers and distributors industry provides an in-depth industry analysis of the leading players in the market.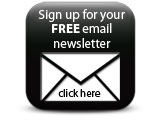 The report contains a valuation, acquisition attractiveness score and overall financial rating for each company. It is designed to help anyone looking at buying or selling companies to understand the options open to them. Email chrisg@plimsoll.co.uk for more information.