Filtration specialist Porvair enjoys royal recognition of its exports
The company receives a Grant of Appointment and specially engraved crystal bowl from the Lord-Lieutenant of Hampshire
The Lord-Lieutenant of Hampshire, Nigel Atkinson, presents a Grant of Appointment to Tom Liddell, Managing Director of Porvair
Segensworth, Hampshire, UK-based Porvair Filtration Group, an international leader in filtration and separation, has received royal recognition for its Enterprise in International Trade Award – the UK's highest accolade for business success.
The Queen's Award was publicly conferred on Porvair in April this year, coinciding with Her Majesty's birthday.
However, a further presentation by the Lord-Lieutenant of Hampshire, Nigel Atkinson – HM the Queen's local representative – took place in October at Porvair's Head Office in Concorde Close, Segensworth, where the company's Managing Director, Tom Liddell, was delighted to receive it.
The Lord-Lieutenant presented a Grant of Appointment and specially engraved crystal bowl to Liddell, which is now proudly displayed by the filtration specialist.
In attendance to witness the presentation were the Mayor and Mayoress of Fareham, Councillor Mike Ford and his wife Anne, as well as the MP for Fareham, Suella Fernandes.
Porvair representatives were also honoured to attend a special winners' reception at Buckingham Palace in July, held in honour of UK companies which have shown exceptional success in their field.
It's been a fantastic couple of years for Porvair
The Queen's Awards for Enterprise provide an opportunity to celebrate and encourage excellence in UK business. Given only to companies or individuals who are outstanding in their field, they recognise achievements across three categories: international trade, sustainable development, and innovation.
Each category has a separate judging panel which makes a recommendation to the Prime Minister's Advisory Committee. The committee then makes a final recommendation to Her Majesty The Queen, who decides the winners.
Porvair was recognised for its substantial growth in overseas business, achieving increased year-on-year growth in sales of exported products over the past three years. Since 2011, the company has seen its export sales rise by 140%, amounting to 69% of its total sales from its UK operations.
The significant increase in export has been due to the company's success in markets such as coal gasification in Asia, Bioscience and Nuclear in the US and general industrial process filtration in Europe.
The Group's top export markets have been identified as the US, India, South Korea and Germany.
Liddell said: 'It's been a fantastic couple of years for Porvair, and the Queen's Award has undoubtedly been the icing on the cake.
'The business has seen a significant appetite for its UK-manufactured products in recent times, and our strong export sales have reflected that, bringing us to the attention of the Queen's Award judges.
'To receive ongoing royal recognition of our performance has been exceptionally rewarding – from the initial media announcement, to our attendance at Buckingham Palace, and now this further presentation from Hampshire's Lord-Lieutenant.
'Our hard-working staff have also been granted permission to use the prestigious Queen's Award emblem for the next five years, which has been another pleasing aspect of the recognition.
'The Award has already served to enhance our reputation at home and overseas, and we believe it will continue to do so, helping to put UK expertise on the map.'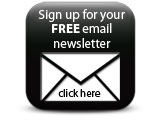 Porvair Filtration Group – which has supplied the aerospace, nuclear, energy, process and bioscience industries with performance-driven filtration equipment for more than 50 years – manufactures in both the UK and US and has an extensive network of sales offices and distribution channels throughout the world.
Companies