First real-world evidence shows long term benefits of sublingual immunotherapy to control allergic rhinitis and potentially prevent allergic asthma
Allergic rhinitis is a common, chronic, and often debilitating condition that impacts approximately 500 million people globally, putting these patients at greater risk for developing allergic asthma
Stallergenes Greer, a biopharmaceutical company specialising in treatments for respiratory allergies, announced positive results from a real-world evidence (RWE) study on the long-term effectiveness of grass pollen sublingual immunotherapy (SLIT) treatment vs. symptomatic drugs. This is the first study that is based on eight years' worth of data to demonstrate the long-term effectiveness of SLIT tablets including Stallergenes Greer's tablet ORALAIR. Study results showed that grass pollen SLIT tablets significantly improved control of allergic rhinitis and may have a preventive effect on allergic asthma onset and worsening compared to symptomatic treatments. Notably, SLIT treatment was associated with a ~30 percent relative reduction in the risk of developing asthma throughout the treatment period, and a ~40 percent relative risk reduction in the follow-up period.
The data were published in the peer-reviewed journal Allergy in May 2017 and presented this week at the annual European Academy of Allergy and Clinical Immunology (EAACI) Congress, held in Helsinki, Finland. The study, a retrospective analysis of a database of 74,126 patients in Germany, is the first of its kind in the SLIT grass therapeutic area, and adds to the body of evidence about the benefits of Allergy Immunotherapy (AIT) in controlling allergic rhinitis and potentially preventing allergic asthma. AIT is a disease-modifying allergy treatment that acts on the immune system by increasing tolerance to allergens, and can be administered by physicians through injection (subcutaneous) or taken at home through liquid formulation or tablets (sublingual).
"The study data further confirm the long-term benefits of allergy immunotherapy over symptomatic treatments such as antihistamines and corticosteroids that provide temporary relief for patients suffering from allergies," said Professor Ulrich Wahn, Department for Pediatric Pneumology and Immunology, Charité Medical University, Berlin, who presented the data during the EAACI Congress. "The health impact of allergic rhinitis is often underestimated and can lead to allergic asthma. Taking the right course of treatment upfront can potentially prevent the onset and the development of the disease."
"With over 74,000 patients in the data set, the design of this retrospective analysis is powered enough to drive meaningful conclusions about the use of allergy immunotherapy treatment over symptomatic treatments," said Professor Stefan Zielen, Department for Children and Adolescents, Division of Allergology, Pulmonology and Cystic Fibrosis, Goethe University Hospital, Frankfurt, who co-presented the data with Professor Wahn during the EAACI Congress. "Germany is ahead of many other countries in the use of allergy immunotherapy and patient access. We look forward to additional data from other countries to further review the findings."
STUDY RESULTS
After SLIT cessation, allergic rhinitis medication use in the SLIT group vs. the control group was 18.8 percentage points lower compared to before SLIT treatment (p<0.001). While the study was not designed to assess efficacy difference between the tablets (a five-grass pollen SLIT tablet and a timothy SLIT tablet), a subgroup sensitivity analysis showed that Stallergenes Greer's ORALAIR® SLIT tablets controlled allergic rhinitis by 20 percent up to six years after treatment cessation, compared to the symptomatic treatment group (p<0.001).
Overall, SLIT tablets were associated with a lower risk of developing asthma in non-asthmatic patients by about 30 percentage points during treatment (p=0.013), and by about 40 percent after treatment cessation (p=0.013). In the ORALAIR subgroup (1,466 patients), the risk of developing asthma in non-asthmatic allergic rhinitis patients was reduced by about 32 percent during the treatment period (p=0.033), and by about 44 percent following the cessation of treatment (p=0.051). In patients who already had asthma at the onset of the study, SLIT tablets were also associated with lower use of asthma medication by about 21 percentage points during treatment (p=0.005) and by about 17 percentage points after treatment cessation (p=0.004). For the ORALAIR subgroup, the treatment was associated with lower use of asthma medication by 24.6 percentage points during treatment (p=0.013) and by 15.2 percentage points after treatment cessation (p=0.05), compared to the control group.
STUDY DESIGN
The objective of the study was to evaluate the real-world effectiveness of grass-pollen SLIT tablets in controlling allergic rhinitis, and their impact on asthma onset and progression, following a minimum treatment period of two years. The study was based on a real-world, retrospective analysis of data from a prescription database in Germany, which is the first European country to have authorized the marketing of grass pollen SLIT tablet formulations and therefore provided the longest time for the analysis. The study analyzed a data set related to 74,126 adult and pediatric patients with allergic rhinitis induced by grass pollen.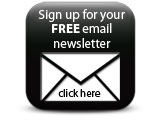 Two groups of patients were compared. One group received grass pollen allergy immunotherapy treatment, either in the form of a five-grass pollen SLIT tablet (1,466 patients) or a timothy grass SLIT tablet (1,385 patients), and the other group received symptomatic treatments only (71,275 patients). The overall analysis period ran from January 2008 to February 2016. Changes in the use of symptomatic allergic rhinitis medication, asthma medication and time to asthma onset were compared between the two groups using multiple regression and logistic regression.
Companies