Flemish biotech to collaborate with New Jersey peer
FlandersBio will gain easier access to US investors and pharma corporations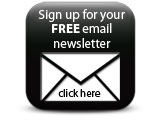 FlandersBio, the umbrella organisation for the life sciences and biotechnology sector in Flanders, Belgium with more than 190 members, has signed an agreement with its peer in New Jersey, US, which will allow Flemish companies easier access to US investors and mature pharma corporations.

The agreement also aims for US biotech firms to set up similar activities in Flanders. The New Jersey biotech cluster is the fourth largest in the US and has 116 members.

Ann Van Gysel, general manager of FlandersBio, said: 'These potential partnerships are extremely lucrative to our growing biotech companies. Flemish-listed biotech companies such as Movetis, Thrombogenics and Ablynx are receiving much attention in US investment and biotech circles.'

In a second phase, FlandersBio will target the biotech cluster in New York and larger clusters in Boston and the San Francisco Bay area. In Flanders there are 136 life sciences companies, including 119 dedicated biotech firms that conduct research and development activities.


Companies