Follicum appoints Jonas Edelswärd as CFO
During the period July 2018 to June 2019, he was a board member of Follicum
Follicum has appointed Jonas Edelswärd as CFO. He will succeed Fredrik Werner, who has left his position after two years at the company. Edelswärd took up his position on 10 May.
Edelswärd has more than 20 years of experience from various positions in high-tech start ups. He was also CEO of the investment company Axel Granlund in Malmö. Edelswärd is chair of the board of Zaplox, board member of Galenica, Pragati and Humanus Utbildning Syd and deputy board member of Galerie Leger. During the period July 2018 to June 2019, he was a board member of Follicum.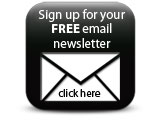 "I am pleased to welcome Jonas Edelswärd as the new CFO. He knows Follicum well following his time on the Company's Board of Directors and has extensive experience in supporting innovative companies in their development. I would also like to take this opportunity to thank Fredrik Werner for his significant efforts and wish him all the best in the future", said Kim Arvid Nielsen, CEO of Follicum.
Companies