Free webinar from NSF
An introduction to ISPE's Cultural Excellence report and how it changes our current thinking - book your place online as spaces are limited!
How can you set steps in place to measure and improve quality culture, and keep it refreshed?
The ISPE Cultural Excellence report recommends pharmaceutical companies have an open culture, but enabling and operating with an open culture is easier said than done.
This webinar examines how to identify and address your current culture, and then set in place steps to improve and measure your quality culture, and keep it refreshed.
Tuesday 12 June 2018
1:00pm - 1:30pm GMT
Rachel Carmichael
Webinar presenter: Rachel Carmichael - Executive Director, Pharma Biotech
Rachel Susan Carmichael has over 20 years' experience of pharmaceutical manufacture, control and quality management including nearly 11 years as a GMDP Inspector for the UK Competent Authority, the MHRA.
This includes serving as the lead inspector representative within the MHRA for the transition from the Medicines Act to the Human Medicines Regulation, SI 2012 1916.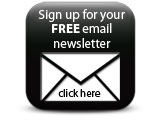 Ms Carmichael is eligible to act as a Qualified Person under the provisions of EU Directives and is a member of the Royal Society of Biology.
Featured Companies