GEA Pharma Systems supports pharmaceutical research centre in South Korea
Sungkyunkwan University will provide research facilities for students and the wider pharmaceutical industry
Left to right: Professor Eun-Seok Park, Professor Hyuck Chung, Frans Maas and Dilwyn Patterson
GEA Pharma Systems has provided solid dose processing technology for a new Pharmaceutical Process Research Centre (PPRC) at South Korea's Sungkyunkwan University (SKKU).
The new centre, to be known as the GEA-SKKU, will provide academic and commercial research facilities for students and the wider pharmaceutical industry in South Korea and underlines GEA's long-term commitment to the region.
SKKU is one of Asia's oldest universities, founded in 1398. It has gained a reputation for nurturing global leaders and as a driver in the global technology revolution. It is located in the centre of the Gyeonggi province with 40% of the South Korean pharmaceutical industry within a 100km radius.
The PPRC will focus on product research and development, process support, trials and training. Research conducted at the centre will include tablet formulation, particle coating and sustained release delivery products.
The South Korean market is very important to us and we want to do all we can to support innovation in the region
The GEA-SKKU was the brainchild of Professor Eun-Seok Park, Head of the university's School of Pharmacy. He was introduced to GEA by Professor Paul Heng of the National University of Singapore with whom GEA had worked on a similar project called GEANUS. During a visit to GEANUS in 2010, Professor Park was inspired to create a similar facility at SKKU.
Over the last three years GEA has supplied a range of equipment including: an MP1 laboratory scale fluid bed processor; and PMA 10 granulator, IBC blender, and NICA IPS5 extrusion and spheronisation pelletising modules linked through GEA's PharmaConnect that brings together GEA processing equipment behind a single control system. The facility also has a Niro Mobile Minor spray dryer. All the equipment is designed to handle laboratory batch sizes from 0.5kg to 5kg of material. GEA-SKKU also has plans to install a ConsiGma 1 continuous processing line and a Courtoy MODUL P tablet press in the near future.
Professor Park's vision for the facility is to deliver an industrial pharmacy degree course for undergraduates to an internationally-recognised standard, undertake research by doctorate and post-doctorate students, and to provide a product development facility and training courses for the pharmaceutical industry in South Korea.
'GEA Pharma Systems has supplied South Korean pharmaceutical companies with both liquid and solid dose technologies for over 25 years,' said Frans Maas, Vice President of Sales and Marketing at GEA Pharma Systems. 'The SKKU-GEA lab demonstrates and reinforces the strong relationships we have with the country.'
Dilwyn Patterson, Area Sales Manager for GEA Pharma Systems, added: 'The South Korean market is very important to us and we want to do all we can to support innovation in the region. The GEA technology in the new research centre is market leading; it ensures that results can be scaled up seamlessly to pilot and production levels; and helps students become familiar with the type of equipment they will use in industry.'
GEA Pharma Systems has also agreed to take part in a regular programme of seminars at the university to provide advice and guidance on solid dose pharmaceutical processing.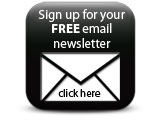 The School of Pharmacy has received funding from the Korean government for pharmaceutical research and from Gyeonggi province for the purchase of equipment.
Featured Companies