GEA Pharma Systems wins large order for continuous solid dose processing
Order represents the first phase of a potentially long-term commitment by US customer
GEA Pharma Systems (GPS) is to supply a US pharmaceutical company with a complete ConsiGma continuous processing line for the production of solid dose drugs. The order represents the first phase of a potentially long-term commitment for the customer. Delivery is scheduled for early 2013.
The order is to deliver a continuous solid dosage production platform, including continuous blending, wet granulation and drying, dry granulation and direct compression. In addition to the Courtoy MODUL tablet press and a tablet relaxation module, the system will also include the first commercial continuous GEA coater.
The entire line will be equipped with a range of PAT instruments (partly based on the GEA's patented Lighthouse Probe technology) for on-line measurement of particle size distribution, humidity, blend/content uniformity and coating quality. This data will be captured in an overall control and information system that allows for 'real-time-release' of the finished tablets.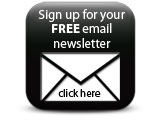 'GEA has many years' experience with continuous processing in other industries and GPS is a market leader in batch granulation, drying and compression technologies for the pharma industry,' said Jan Vugts, managing director of GEA Pharma Systems in Wommelgem, Belgium. 'I believe this experience and the expertise of the team in our global competence centre near Antwerp, Belgium have greatly contributed to the confidence this customer has shown in GPS.'
Featured Companies