GE Healthcare and Osaka University to develop future leaders of Japan's life sciences sector
Top four graduate students to be hosted at GE Healthcare Life Science's Uppsala site
GE Healthcare Life Sciences is to offer students from Osaka University in Japan access to its expertise in training and technologies for biopharmaceutical research and manufacturing in a joint programme.
The Interdisciplinary Programme for Biomedical Sciences (IPBS) is Osaka University's government-funded commitment to graduate education, which aligns with GE Healthcare Japan's Life Sciences Academy, a GE Healthcare initiative launched in April with the aim of supporting the development of life sciences researchers in Japan.
Of the 14 IPBS graduate students, four will visit GE Healthcare Life Science's Uppsala site for three weeks, starting today (19 August).
While in Uppsala, the students will experience day-to-day life in an R&D laboratory, closely working with GE Healthcare scientists and engineers.
They will receive comprehensive training in GE Healthcare's advanced bioprocessing technologies and gain first-hand experience of protein interaction analysis and laboratory-scale protein purification using GE Healthcare instruments including Biacore and MicroCal systems for label-free analyses and ÄKTA pure chromatography systems.
Anders Fält, Head of R&D, Bio-Analysis Systems, GE Healthcare Life Sciences, said: 'This joint programme with Osaka University is a great way to share our knowledge and expertise, as well as encourage and inspire the life sciences researchers and manufacturing professionals of tomorrow.
'Specifically, we're providing an opportunity for students from one of the leading Japanese universities to be introduced to the latest technologies and workflows from GE Healthcare, taking them closer to becoming tomorrow's leading life scientists.'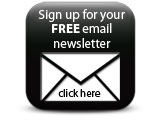 During their visit the students will be joined by their Professor, Masayuki Miyasaka, a world-renowned immunologist. They will also meet scientists at the SciLifeLab at the Karolinska Institutet, one of the largest medical universities in Europe.
Companies