GE Healthcare to build KUBio modular factory for JHL Biotech
The modular biopharmaceutical factory in China will be fully operational by 2015
GE Healthcare is to build a modular KUBio biopharmaceutical manufacturing plant for JHL Biotech
GE Healthcare Life Sciences is to build a KuBio modular biopharmaceutical factory in China for JHL Biotech, a provider of biopharmaceutical process development and manufacturing services.
The factory, which will be fully operational beginning early 2015, will be located on the Biolake Science Park in Wuhan, China.
Worldwide demand for biopharmaceuticals, such as antibodies for the treatment of cancer and a new generation of innovative vaccines, is increasing dramatically. KUBio is a new approach to establishing biopharmaceutical manufacturing capacity by delivering to customers a fully functional, ready-to-run bioprocessing facility in 14–18 months, which is significantly shorter than building a traditional facility.
GE Healthcare will assemble pre-made modules equipped with its technologies for the start-to-finish manufacture of biopharmaceuticals at the Wuhan plant. In addition to GE project-managing the build, members of its Shanghai Fast Trak team will validate the equipment and provide training for JHL Biotech staff. After completion, JHL's KUBio facility will have a floor space of approximately 2,400m2 and contain a number of 2,000L single-use bioreactors.
Olivier Loeillot, General Manager of Enterprise Solutions, GE Healthcare Life Sciences, commented: 'The decision of JHL Biotech's highly experienced team to select KUBio as the basis of its commercial cGMP biopharmaceutical manufacturing capabilities in China is a fantastic endorsement of our complete, turnkey approach. We look forward to working with them to bring the facility online to serve the fast-moving biopharmaceutical industry.'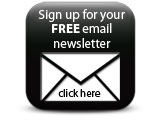 Racho Jordanov, Co-founder, President and CEO of JHL Biotech, added: 'GE Healthcare's KUBio delivers the technologies we want, with the technical support and training we need.'
Companies