GSK temporarily closes plant in North Carolina after discovery of Legionella
Routine testing at a cooling tower found the bacteria
GlaxoSmithKline has temporarily closed a manufacturing facility in North Carolina, US after testing at a cooling tower found bacteria that cause Legionnaire's disease, a potentially fatal form of pneumonia.
The Legionella bacteria were discovered on 11 August during routine inspections at the UK drugmaker's site in Zebulon.
GSK manufactures solid dose products, including tablets and capsules at the Zebulon plant, which also does granulation, drying and packaging, and contract manufacturing of antibiotics for other companies. Among these products are asthma and COPD treatment Advair and Requip, for treating Parkinson's disease.
GSK said the closure was a precautionary measure and the plant would be reopened when further inspections of the tower and cleaning are complete. The tower is a stand-alone structure that does not come into contact with any products manufactured at the facility.
In a statement GSK said it is taking these precautions 'to ensure the health and safety of our employees, as well as the safety and integrity of our products'.
In an update this morning (13 August), GSK told this magazine that the company had found Legionella bacteria in two of the Zebulon building's external cooling towers.
'GSK elected to close the building because operational cooling towers are necessary to maintain temperature and humidity for proper manufacturing and work conditions,' the company said.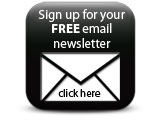 'We anticipate resuming production in the next 72 hours after cleaning, disinfecting, and returning the plant back to normal operating conditions.'
Companies