GSK to take graduated approach to patents and IP to widen access to medicines in the world's poorest countries
Adopts an approach to IP that reflects a country's economic maturity
UK pharmaceutical firm GlaxoSmithKline (GSK) wants to bring its medicines to more people living in the world's poorest countries by taking a graduated approach to its patents and intellectual property based on the wealth of nations around the globe.
GSK said it is committed to improving healthcare by developing 'innovative new medicines and widening access to them around the world'. Over the past eight years, the firm has taken steps to improve access to its medicines in a number of areas including tiered pricing, healthcare infrastructure building, data sharing and innovative partnerships.
The firm said it recognises that improving access around the world 'requires a flexible and multi-faceted approach to intellectual property (IP) protection'. While IP stimulates and underpins continued investment in research and development, GSK believes being flexible with its IP can help address health challenges in developing countries.
Building on this view, GSK is evolving its graduated approach to filing and enforcing patents so that IP protection reflects a country's economic maturity.
Sir Andrew Witty, CEO of GSK, said the changes 'aim to make it as clear and simple as possible for generic manufacturers to make and supply versions of GSK medicines'.
For Least Developed Countries (LDCs) and Low Income Countries (LICs), GSK will not file patents for its medicines, to allow independent companies to manufacture and supply generic versions of GSK medicines in those countries, thereby widening the public access to them.
For what GSK describes as Lower Middle Income Countries (LMICs), it will continue to file patents, but will grant licences to generic manufacturers in exchange for a 'small royalty' on sales in those countries.
For High Income Countries, Upper Middle Income Countries and G20 countries, GSK will continue to seek full patent protection. Any GSK medicines on the WHO's list of essential medicines will be included in these changes.
We to make it as clear and simple as possible for generic manufacturers to make and supply versions of GSK medicines
The company has said it also wants to put all of its future cancer drugs into a UN-backed initiative called the Medicines Patent Pool (MPP) to help address 'the increasing burden of cancer in developing countries'.
The MPP was established in 2010 and has been successful in accelerating access to treatments such as HIV, TB and hepatitis C medicines in Low Income and Middle Income Countries through voluntary licensing arrangements. Expanding this approach to oncology would enable generic versions of GSK's immuno-oncology and epigenetic therapies, currently in clinical development, to be made available in LDCs, LICs and certain middle income countries, if and when they receive regulatory approval.
'The experience GSK has with the Medicines Patent Pool for Tivicay (dolutegravir) – our newest HIV medicine and one of our most commercially successful products – gives us confidence that increasing access, incentivising innovation appropriately and achieving business success can go hand in hand,' Witty said.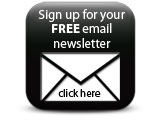 He added: 'Changes to patents and IP systems will not solve the multi-faceted challenges of improving healthcare in developing countries. In cancer for example, improving outcomes in developing countries requires better funding, improved screening and diagnosis, more cancer doctors and better hospital services as well as access to treatments. However, we believe the measures outlined today add to the wider contribution GSK makes to improve access to effective healthcare around the world.'
Companies