GSK's 2015 Discovery Fast Track Challenge seeks early drug discovery partnerships
With academics in Europe, Canada and the US
GSK is encouraging academic scientists in Europe, Canada and the US to submit their novel early drug discovery research proposals for consideration in its third annual Discovery Fast Track Challenge, which aims to accelerate the translation of early stage research into new medicines.
Scientists who take part in the challenge are asked to submit details about the biological targets or pathways they are researching and the scientific rationale detailing how this early-stage research could direct future drug development. Up to 12 proposals will be selected, across all regions, based on the strength of the scientists' hypotheses, originality, initial progress and ability to deliver on an unmet medical need.
Those whose entries are selected will collaborate with GSK's DPAc and Molecular Discovery Research teams to test their hypotheses on potential disease pathways or targets against GSK's compound library. If a compound is identified during this process as showing activity against these pathways or targets, and could form the starting point for the development of a new medicine, the winning scientists could be offered a DPAc partnership and opportunity to work with GSK on the development of a potential new medicine.
Researchers whose entries are selected will collaborate with GSK's DPAc and Molecular Discovery Research teams
'The Discovery Fast Track Challenge is a unique opportunity to integrate the deep biological expertise found in academia with the extensive drug development knowledge of GSK,' said Carolyn Buser, Global Head of Discovery Partnerships with Academia (DPAc), which is sponsoring the challenge.
'Winning ideas are translated into a high throughput screen to identify tool compounds for additional proof-of-concept studies. Pending the results and the interests from both academia and GSK, the collaboration may be extended to a long-term partnership to jointly develop therapeutics for the benefit of patients worldwide.'
Since its launch in 2013, the annual Discovery Fast Track Challenge has attracted more than 500 proposals from more than 300 universities, academic research institutions and hospitals in the US, Canada and Europe.
Registering for the challenge involves submitting a one-page summary of a novel drug discovery concept, including non-proprietary details of the biological target. An expert panel of judges from GSK will select a group of up to 30 finalists to present their proposals in person.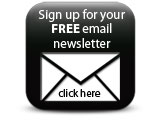 Registration is open from 23 March to 24 April.
Companies