Gelita sells its shares in R P Scherer to Catalent
Joint venture originally set up in 1950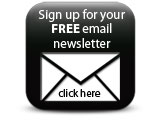 Gelita, a German supplier of collagen proteins, has agreed to sell its 49% holding in R P Scherer to majority shareholder Catalent Pharma Solutions in the US.

The completion of the deal is subject to customary closing conditions including approval from regulatory authorities.

Gelita says it has viewed its shareholding in R P Scherer as a purely financial investment and not as part of the core business. The joint venture between the two firms, started in 1950 by R P Scherer Corporation in Detroit, Michigan, US and Deutsche Gelatine-Fabrieken Stoess in Eberbach, one of the first German-American joint ventures following the Second World War, now comes to an end after more than 60 years.

The growth of the joint venture was based on Robert Pauli Scherer's patented rotary die technology, which allowed the automated manufacture of softgelatin capsules. Founding general manager Heinrich Koepff, who directed R P Scherer Germany until 1985, saw the potential of such capsules for healthcare products.

In 1989 the Scherer family and other shareholders sold their shares to an investment fund managed by Shearson, Lehman, Hutton. In 1991 the company went public again at the New York Stock Exchange.

In 1998, Cardinal Health acquired R P Scherer as a member of its Pharmaceutical Technology and Services business segment.

Gelita will continue to provide the R P Scherer plant, located on its premises in Eberbach, with gelatins for the manufacture of pharmaceutical products and foodstuffs, energy, steam and fresh water.