Gerresheimer aims to buy into US plastic packaging sector
Will also make further acquisitions in emerging markets
German glass and plastic pharmaceutical packaging specialist Gerresheimer aims to expand in the North American plastics sector and make further make acquisitions in emerging markets, said cfo Hans-Jürgen Wiecha.

Wiecha told German newspaper Börsen-Zeitung that the company is looking at potential acquisition candidates with revenues of US$100–250m. He said the firm has recently refinanced, which puts it in a much stronger position to make purchases.

Gerresheimer bought Védat, a Brazilian manufacturer of plastic packaging and closures in March, and other similar acquisitions are feasible in China and India.

Wiecha said a purchase in North America would probably be on a much bigger scale, which would mean additional borrowing or extending credit facilities.

Hans-Juergen Wiecha says a North American purchase is on the cards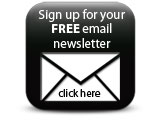 Although traditionally a glass manufacturer, Gerresheimer's Plastics Division has been steadily growing from 'negligible' revenue of €25m five years ago to around €350m today. Some of this growth was achieved organically by developing innovative products and some through acquisitions, particularly of Védat. North America is the next logical step.

Gerresheimer built a Technical Competence Centre (TCC) for plastics systems to gain a foothold in the US in 2009. The TCC's engineers and product developers have collaborated with US pharmaceutical firms and are designing medical plastic systems for new drugs.

Wiecha said an acquisition would help the company speed up the approvals process for these products and its market penetration in the US because it would be acquiring existing business operations.

The plan to expand in North America was revealed just a couple of weeks after Gerresheimer invested €12m to extend its Czech production plant, which manufactures inhalers, insulin pens, lancing devices and various diagnostic systems. The extension is due to be completed before the end of this year.


Featured Companies