Gerresheimer appoints chief financial officer
Rainer Beaujean takes up the role in February 2013
Rainer Beaujean will join the management board of Gerresheimer on 1 December and assume the function of CFO on 1 February 2013.
The German glass and plastic packaging manufacturer's current CFO, Hans-Jürgen Wiecha, is leaving the company on 31 January 2013 to pursue other career opportunities.
Until August this year, Beaujean was CFO of the Elster Group, a global provider of gas, electricity and water meters.
From 2007–2011 he was a member of the Demag Cranes management board with responsibility for finances.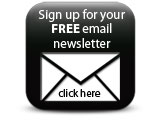 Prior to that he was CFO and management board member at T-Online International.
Featured Companies