GlobalData predict VTE market will hit $2.85bn in 2026
The venous thromboembolism space across the seven major markets of the US, France, Germany, Italy, Spain, the UK and Japan, is set to rise according to research and consulting firm, GlobalData
GlobalData's latest report states that major drivers of the rise in market value include an increase in patient uptake of novel oral anticoagulants (NOACs), the launch of betrixaban for extended duration prophylaxis in acute medically ill patients, and an increase in the global prevalence of venous thromboembolism (VTE). VTE is the formation of blood clots in the vein.
The market is set to rise from US$1.95 billion in 2016 to around $2.85bn by 2026. GlobalData believes the most prominent wave of increases in VTE sales will come from the NOAC class, which is expected to peak at $1.04bn in global sales by 2022, reflecting a 10 year compound annual growth rate (CAGR) of 3.91% by 2026, despite the generic erosion of several key players.
Although the NOACs will contribute to a major growth burst in the VTE forecast, the generalisation of major NOAC players in the VTE treatment and total knee replacement and total hip replacement segments will result in decreasing sales within these NOAC treated VTE patient segments.
Conversely, sales in the acute medically ill space will be given a boost through the launch of Portola Pharmaceuticals' pipeline contender, betrixaban, which is projected to reach peak sales of $577 million by 2026, as well as Xarelto's expected label expansion to treat this patient population.
Jesus Cuaron, Managing Healthcare Analyst for GlobalData, said: "The VTE prophylaxis segment dominates the VTE space due to the much higher number of patients in need of prophylaxis compared to the number of patients in need of VTE treatment. This is especially true for the acute medically ill segment, which accounted for approximately 85% of the entire VTE population in 2016.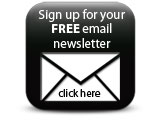 "More specifically, acute medically ill treatment in the prophylaxis setting is the single most important contributor to VTE development over the forecast period. Acute medically ill sales brought in $1.32bn in 2016, a figure that is anticipated to extensively increase to $2.07bn in 2026 at a CAGR of 4.65%."
Companies