Global CMO market to cut costs by outsourcing production to Asia
Biotechnology | Contract Manufacturing
Overall cost of drug manufacturing is up to 50% cheaper in India, says report
Contract manufacturing organisations (CMOs) are set to become progressively more popular as Western pharmaceutical companies outsource production to Asian countries with the aim of cutting costs. The overall cost of drug manufacturing is up to 50% cheaper in India than in Western countries, which is pushing Big Pharma abroad, a new report says.
According to the Downstream Processing in Biopharmaceuticals report from market research company Companies & Markets, CMOs have evolved from initially providing basic manufacturing services to offering a wide range of services that suit the demands of the market and outsourcers. They are equipped with the expertise, resources, technologies and tools to save cost and time.
Major CMOs offer upstream and downstream manufacturing functions equally and, in addition to manufacturing in biopharmaceutical production, they also offer clinical trials, logistics, packaging, and marketing.
The US CMO market is the largest for pharmaceutical contract manufacturing, having generated approximately US$10.7bn in revenues in 2011, the report says.
The industry is expected to grow at 7–9% until 2016, driven by the steady growth of the US pharmaceutical industry, as well as increased outsourcing of Big Pharma, which is focusing on core competencies to improve profit margins, but the US will continue to face a challenging economic environment in the near future, the study finds.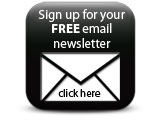 Price will be a significant factor in determining contracting for solids, but quality and proprietary platforms will become more important in sterile manufacturing services.