Global generics market to witness strong growth in the next few years
By taking advantage of patent expiries and by manufacturing 'super generics'
Sales of generic medicines reached an estimated US$162bn in 2011, up 9.3%, according to a study by market researcher Companiesandmarkets.com. This represents approximately a 19% market share of the international pharmaceutical market.
The US has very high levels of generic utilisation, with nearly 80% of prescriptions dispensed being generics.
The Global Generics Market report finds that the use of generics is increasing because they are less expensive than patented drugs, but the squeeze on government spending has led to many countries lowering generics prices through cuts in reimbursement rates or contract tendering, which has put pressure on profit margins.
The revenues of drugs subject to patent expiration over the next 7 years to 2020 are valued at more than $100bn, offering producers of generics and biosimilars an opportunity to boost their own sales substantially.
Companies such as Hospira are therefore expanding into new countries to build a global presence, while targeting governments looking to bring down healthcare costs. The report says exploiting pharmaceutically underdeveloped economies may allow generics firms to launch products first, challenging the intellectual property of proprietary pharmaceutical majors.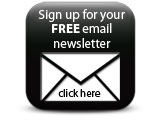 Generics producers also hope to capitalise on expiring patents by manufacturing complex generics that are difficult to reproduce. These 'super generics' have high barriers to entry – they cost more than most other generics and incur greater R&D costs – however, the study says there is significant potential for these super generics within specific therapeutic areas, such as cancer and conditions involving the central nervous system.