Global vaccine industry to increase at a CAGR of 11% over next five years
Boost in demand expected in India and China over the next 10 years
The global vaccine industry will increase at a compound annual growth rate (CAGR) of 11.3% over the next five years, to US$4.4bn, according to a new report by Companiesandmarkets.com. The market was worth $32.05bn at the start of this year.
According to the report, Vaccine Market: Global Forecasts to 2022, the market will grow rapidly as manufacturers develop vaccines to treat emerging infectious agents, various types of cancer, allergies, cardiovascular diseases, diabetes, smoke cessation, and neurodegenerative disorders.
For decades vaccines were a neglected corner of the drugs business, with old technology, little investment and abysmal profit margins, the report says. Many firms sold their vaccine divisions to concentrate on more profitable drugs. However, a renaissance is now underway as governments in developed countries start to pay higher prices, and firms making new vaccines against pneumococcal disease or the human papilloma virus have been successful.
North America has the largest share of the vaccines market, followed by Europe and Asia. North America and Europe are expected to grow at a steady pace.
But India and China are expected to see a boost in demand over the next 10 years, owing to their ageing populations and the prevalence of various infectious diseases.
North America has the largest share of the vaccines market, followed by Europe and Asia
As a result of the massive growth in the vaccines market globally a number of M&A activities are expected, leading to a handful of dominant players, the report says.
In general, the vaccines market is perceived as a low-profit venture owing to the domination of the top five companies: Sanofi (France), Glaxo Smithkline (UK), Merck (US), Pfizer (US), and Novartis (Switzerland).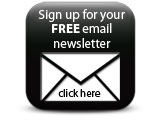 Furthermore, a strong patent portfolio and the need for large investments towards vaccine development have limited the scope of entry for new companies.