Hermes Pharma receives top sustainability rating from EcoVadis
The sustanability recognition reinforces the oral dosage form provider's efforts to conform to Corporate Social Responsibility standards and sustainability initiatives
Image as seen on EcoVadis website
Hermes Pharma, specialists in user-friendly oral dosage forms, together with its affiliates has been awarded the Silver Medal by the international rating agency, EcoVadis. This rating confirms the company's commitment to Corporate Social Responsibility (CSR) and sustainability initiatives driven internally and by its customers.
Ecovadis annually analyses more than 45,000 companies in 190 industry sectors in 150 countries, assessing how well they have integrated the principles of CSR into their business and management systems.
"We are delighted that EcoVadis has rated us so positively. The Silver Medal helps us demonstrate to our customers that we understand the importance of sustainability and transparency and that we align our business practices throughout the entire pharmaceutical value chain accordingly," said Dr Torsten Eckardt, Project Manager CSR at Hermes Pharma.
"While this is only EcoVadis' first evaluation of our company, it motivates us to further expand our sustainability performance and accelerate our initiatives," Eckardt added.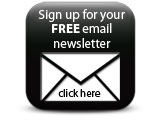 The EcoVadis assessment methodology focuses on 21 CSR criteria that are grouped into four areas: environment, labour & human rights, ethics and sustainable procurement. The methodology is based on international CSR standards including the GRI (Global Reporting Initiative), the United Nations Global Compact, and ISO 26000.
Featured Companies