INOXLINE push-in fittings from Eisele support optimal system safety
At Achema this week, Eisele will be presenting its INOXLINE push-in fittings for optimum system safety in process technology as well as in chemical, food and pharmaceutical industries
Eisele will present INOXLINE push-in fittings at Achema. In addition to the high tightness in positive and negative pressure, INOXLINE push-in fittings from programme 17A made of stainless steel offer a cleaning-friendly design and outstanding corrosion resistance. This selection of material also guarantees that the transported operating media cannot be contaminated by material components or particles.
The special sealing technology of the 17A programme with two FKM (Viton) seals in the collet can withstand internal gas pressures of up to 24 bars and a vacuum pressure as low as -0.95 bar. Depending on the media and connection sizes, pressures of up to 100 bar are also possible with liquids.
Many push-in fittings in the market are designed for high pressures, but that does not automatically make them suitable for vacuum applications. The release sleeves of push-in connections with inner collet enable quick assembly and disassembly of the tube. The second seal of the connectors makes use under higher pressures possible and offers additional safety to prevent dirt from penetrating the system.
With the latest advancement for the 17B programme, Eisele has further optimised the sealing system of the successful INOXLINE push-in fittings. In the new design, the O-ring is installed in front of the collet.
This provides a better seal of the connection and no grooves are created on the tube at the sealing point. The new sealing system also makes assembly and disassembly of the tube easier at the connection. In combination with FDA-compliant Viton seals, the 17B programme is suited for a wide range of applications in process technology and the food and pharmaceutical industries.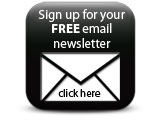 Visit Eisele at ACHEMA in Hall 11.0, Booth E34a.
Companies