IPS joins Grantek partner programme
The program is designed to enhance both company's industry and pharma 4.0 offerings
Integrated Project Services (IPS) has announced a partnership with Grantek through the company's Partner Program, to advance industry and pharma 4.0 solutions for their life sciences clients.
Grantek, a manufacturing business consultant and systems integrator, is launching a partner programme for engineering, procurement and construction firms. The programme is aimed to allow clients to benefit from the solutions provided by EPC firms, which Grantek describes as an excellent complement to its own service offering in the life sciences market.
IPS provides technical consulting, architecture, engineering, project controls, construction management, and CGMP compliance services for pharmaceutical development and manufacturing facilities worldwide. Partnering with Grantek offers expanded consultative solutions to mitigate pharmaceutical companies' challenges and advance their platforms.
"With the changes in marketplace centred around industry 4.0 advancements, never before have partnerships and collaboration been this important. With IPS joining this partner programme, Grantek can jointly deliver greenfield implementations that embrace Industry 4.0 from the beginning of the process." said Ian Tooke, Chief Strategy Officer at Grantek. "Our manufacturing clients will benefit from this cooperative approach as they build new facilities. Grantek will continue to offer clients consultation services around Industry 4.0 in greenfield facility design."
Grantek has provided solutions in industries including food & beverage, pharma/life sciences, and consumer packaged goods, focused on smart manufacturing, automation and industrial IT. Its offering includes manufacturing execution system implementation, enterprise resource planning integration and industrial internet of things projects.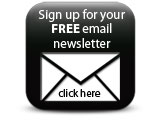 "IPS is excited to join Grantek's partner programme. This partnership is at the nexus of Industry 4.0 and Pharma 4.0. IPS and Grantek will be able to jointly serve clients from the onset of their greenfield project through requirements workshops, technology selection and full integration of systems – both at the new facility and across the entire organisation." said Mark Butler, IPS President and MD, Americas.
Companies