ISPE elects representatives to its 2012–2013 International Board of Directors
Names officers, pre-elected directors and new directors
The International Society for Pharmaceutical Engineering (ISPE), based in Tampa, Florida, US, has elected a number of representatives to its 2012–2013 International Board of Directors.
Officers:
Chair: Charlotte Enghave Fruergaard, director of Technology/Process, NNE Pharmaplan Denmark
Vice-Chair: Damian Greene, senior director Network Strategy, Pfizer Global Supply
Treasurer: Brian Lange, Operations Director/PMO, North American Operations and Merck Consumer Care, Merck & Co
Secretary: Andrew Skibo, EVP of Operations, MedImmune.
Past Chair: Arthur Perez, director, IT Risk Management and Compliance, Novartis Pharmaceuticals
Re-elected directors:
Joseph Famulare, senior director, Global Quality Compliance and External Collaboration, Genentech
Gordon Leichter, Eastern regional sales manager, Belimed
New directors:
Mike Arnold, senior director, Strategic Partnerships, Pfizer
Jennifer Lauria Clark, CPIP, Technical Services Project Manager, Commissioning Agents
Jim Durkin, project manager, UK National Health Service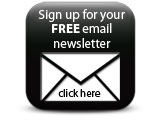 In addition to those named above, directors James Breen, Tim Howard, Doyle Johnson, Morten Stenkilde and Udo Vetter, each of whom were elected in 2011 to serve a two-year term, will continue their service on the board.