InformexUSA 2007 opens for business
"Early bird" registration has now opened for InformexUSA 2007, the US trade show for companies involved in custom manufacturing and outsourcing for the pharma/speciality chemical sectors. The show will be held from February 13-16, 2007, at San Francisco's Moscone Center West.
Registration is via the recently revised and updated website www.informexusa.com and paid attendees from Informex 2006 will receive an automatic 5% discount, says the organiser CMPi.
More than 300 exhibitors have now booked for 2007, with almost 70% of floorspace already sold. The 2006 show in Orlando attracted more than 4,000 visitors to the stands of more than 500 exhibitors.
New features for 2007 will include a Club class-style VIP programme; a Founders Programme for the longest-attending exhibitors, and the Partnership Matters Programme. This exhibitor benefit initiative will assign CMPi Single Point of Contact (SPOC) personnel to provide fast response and liaison/action with show contractors and suppliers during show build-up.
America's Synthetic Organic Chemical Manufacturers Association (SOCMA), which has 270 member companies across the US specialty, custom and batch chemical segments, will be lead sponsor and partner of the event.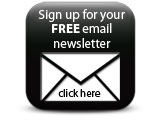 In line with its commitment to global expansion for the show, CMPi is launching Informex China in Guangzhou November 8-9, 2006 and Informex Europe at Messe Berlin, June 5-7, 2007.