Inivata hires two senior executives to expand leadership team
Adds experience in clinical development and business development
Inivata, a Cambridge, UK-based clinical cancer genomics company focused on harnessing the potential of circulating tumour DNA (ctDNA) analysis to improve cancer testing and treatment, has appointed Emma Green as Head of Clinical Development and Operations and John Beeler as Vice President of Business Development. Green will be responsible for clinical development initiatives at Inivata's laboratories in Cambridge, while Beeler will focus on overseeing business development-related activities including partnerships with diagnostic and biopharmaceutical companies and academic institutions internationally.
Green joins Inivata from Cell Therapy Catapult where she was Head of Clinical Operations. She brings more than 15 years of clinical research and development experience within small biotechnology and large pharmaceutical companies, including Pfizer, Aventis, Sosei UK, and Serentis to the company.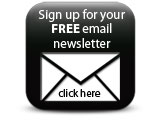 Beeler brings more than 20 years of product and business development experience to the company. Most recently he was Director, Theranostics and Business Development at bioMerieux where he was responsible for executing companion diagnostic development and commercialisation agreements with GlaxoSmithKline, Novartis and Gilead.
Companies