Intercept hires Steve Arnold as Regional Vice President and General Manager
Takes responsibility for territories including the UK & Ireland, Nordics, Australia, New Zealand and Canada
Intercept Pharmaceuticals, a clinical stage biopharmaceutical company focused on the development and commercialisation of novel therapeutics to treat neglected chronic liver diseases, has hired Steve Arnold as Regional Vice President and General Manager, with responsibility for commercial operations in the UK & Ireland, the Nordics, Australia, New Zealand and Canada.
Arnold will report to Lisa Bright, Intercept's Chief Commercial and Corporate Affairs Officer, and will serve on Intercept's cross-functional European leadership team spearheading European operations as the company prepares for the launch of its first product, obeticholic acid (OCA).
He has more than 25 years of experience building and leading biopharmaceutical organisations, as well as a depth of knowledge in hepatology and immunology. He will be based at Intercept's European headquarters in London, UK.
Prior to joining Intercept, Arnold was Managing Director of UCB Celltech, UK & Ireland, where he led its market access and commercial operations functions. He is currently a member of the Board of Management of the Association of the British Pharmaceutical Industry (ABPI), which represents the biopharmaceutical industry in the UK.
Prior to UCB, Arnold's international experience included two years as General Manager for Gilead Sciences in Canada and prior to that more than five years with Gilead in the UK.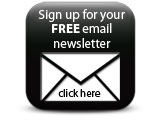 Intercept anticipates that its European operations will grow to approximately 100 employees by the end of this year, based in London, as well as in other countries including France, Germany, Italy and Spain.
Companies