Iontas to generate antibodies using mammalian display technology
Iontas to generate antibodies with favourable, binding and expression properties using its mammalian display antibody discovery platform
Iontas, a specialist in the discovery and optimisation of fully human antibodies, has signed an agreement with Sanofi to discover antibodies, using Iontas' proprietary mammalian display technology.
Iontas' platform allows for the construction of large libraries of monoclonal cell lines each displaying a different IgG-formatted antibody on the cell surface.
Novel binders can be isolated from the libraries by using fluorescence-activated cell sorting on the basis of antigen binding. Importantly, the system also has the potential to identify clones with development liabilities, such as self-aggregation, during the initial discovery phase.
Dr John McCafferty, CEO at Iontas, said: "Historically the consideration of developability issues have been addressed after selection of drug lead molecules."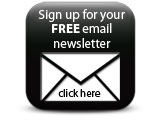 "Our mammalian display platform not only allows direct screening of millions of clones for binding affinity and specificity, but also has the potential for early identification of developability issues such as product precipitation. Such issues can derail product development resulting in significant losses in time and money."
Companies