Japanese regulator approves osteoporosis jelly
Teijin Pharma plans to launch first oral jelly for osteoporosis later this year
Japan's Ministry of Health, Labour and Welfare has approved Bonalon Jelly 35mg (alendronate sodium hydrate), claimed to be the world's first drug for osteoporosis in jelly form.
Teijin Pharma plans to launch the drug, which is administered weekly, in Japan this coming winter.
The active ingredient used in the existing tablet form of the drug, is also used in the new jelly form. The new version is easier to swallow, the firm says.
With the addition of Bonalon Jelly 35mg to the pill and IV forms (Bonalon Bag for IV Infusion 900µg, launched in May) of the drug, Teijin Pharma is now able to offer a variety of osteoporosis treatments.
Japan has an estimated 12.8 million osteoporosis patients, mainly elderly women. Bonalon, a bisphosphonate drug, has been confirmed to increase the bone density of osteoporosis patients and reduce the occurrence of proximal femoral fractures.
In the field of bone and joint diseases, Teijin Pharma is a market leader in osteoporosis treatment in Japan, mainly due to Onealfa, the company's proprietary treatment, and Bonalon.
A large-scale clinical study recently conducted in Japan showed that the administration of Onealfa and Bonalon together can help reduce the rate of bone fractures more than the administration of Bonalon alone.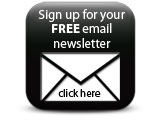 Bonalon is a registered trademark of Merck Sharp & Dohme, a subsidiary of Merck & Co.
Companies