Johnson Matthey rebrands its Fine Chemicals Division
The rebranding is a key part of a custom-focused initiative to unite Johnson Matthey's diverse fine chemicals capabilities
Johnson Matthey has rebranded its Fine Chemicals Division
Johnson Matthey, a leading provider of pharmaceutical services, active pharmaceutical ingredients (APIs) and catalyst technologies, has today unveiled the distinctive new branding for its Fine Chemicals Division.
The new brand brings together Johnson Matthey's broad chiral and catalysis technologies, its world-leading opiates and narcotics capabilities, and global API development, life cycle management and manufacturing expertise.
The rebranding is a key part of a customer-focused initiative to unite these diverse fine chemicals capabilities and realign them under four core offerings: Custom Pharma Solutions, Controlled Substances, Catalysts and APIs & Life Cycle Management.
'The realignment of the Fine Chemicals Division will enhance access for customers to our complex chemistry capabilities and differentiating technologies,' said John Fowler, Division Director at Johnson Matthey Fine Chemicals.
'This initiative aims to promote even more collaborative working across our ten global sites, thereby enabling greater advances in product development to bring significant added value to our customers' projects.'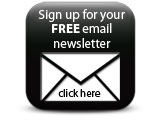 Johnson Matthey's Fine Chemicals Division provides pharmaceutical customers around the globe with a broad range of services and solutions, including active ingredients, custom development services, catalysts and chiral technologies.
Featured Companies