Kancera to battle aggressive cancer
In partnership with US Northwestern University Feinberg School of Medicine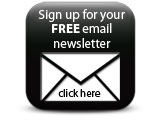 Swedish firm Kancera is to collaborate with Professor Mary Hendrix and her research group at The Robert H Lurie Comprehensive Cancer Center at Northwestern University Feinberg School of Medicine, in Chicago, US on the development of cancer therapies.

Professor Hendrix is an expert on factors responsible for the development of breast and skin cancer that are prone to spread and difficult to treat. Kancera has, based on its heritage from Pharmacia Corporation and the Karolinska Institute, long-standing experience from discovery and development of effective drugs.

Under the collaboration, Professor Hendrix and Kancera will combine their strengths in disease mechanism r&d and product development to deliver novel therapies aimed at overcoming drug resistance and relapse in cancer.

'We are very pleased to join forces with Professor Hendrix and convinced that the collaboration presents a mutually rewarding opportunity to accelerate translation of key research discoveries into new efficient anti-cancer therapies,' said Thomas Olin, chief executive of Kancera.

Kancera is currently running two projects, one to develop a treatment for leukaemia and one targeting cancer's ability to generate energy in order to survive. Kancera also develops novel cancer models that provide clinically relevant information on drug candidates before clinical trials.


Companies