Keeping trials on track
As part of a strategic move into the clinical trials space, Piramal Healthcare's CMO business has developed the TrakPack system to project manage clinical trial supplies for customers. Piramal's Ian Morgan explains
As part of a strategic move into the clinical trials space, Piramal Healthcare's CMO business has developed the TrakPack system to project manage clinical trial supplies for customers. Piramal's Ian Morgan explains
Unlike world stock markets, demand for clinical trials can only rise and, therefore, will take a greater share of pharma's outsourcing investment - and a higher proportion of activity in the CRO/CMO community.
For 2007, market analyst Frost & Sullivan (F&S) calculated that pharma and biotech together spent US$57m (Euro 42m) on outsourcing, with a near 30/70 split between CROs (research and trials) and CMOs (drug manufacturing). And in the period to 2011, it forecast that total outsourcing would grow by 40% to $80bn (â"šÂ¬59bn).
Given marketplace challenges there are no real surprises there, as evolving business models - and conditions - continue to steer pharma away from operations (and hence fixed costs) that can be effectively outsourced.
Increasingly, this has come to mean clinical trials as well as conventional API production; F&S predicts that US companies are expected to outsource perhaps 65% of their clinical trials by 2013, compared with only 40% now.
Rising patient demand is another driver, fuelled by ageing populations and domestic demand in China, India and South America. Meanwhile, strong market fundamentals are supporting significant global expansion/partnering moves by leading CROs.
logical move
Recognising the underlying trend, Piramal Healthcare's Pharma Solutions contract manufacturing business unit resolved to step into the clinical trials and services (CTS) space. It was a logical move upstream of existing manufacturing for clinical trials and another link for a chain already stretching from early phase synthesis to full scale commercial manufacture and market supply in final dosage form.
Since Q2 2008, the centrepiece of Piramal's CTS capability has been its flagship UK site at Morpeth - a fully integrated API, formulation and small-scale manufacturing facility with major logistics capability. This combination, with Morpeth's experience of supplying world markets at commercial scale for Pfizer, made it the logical hub for a global clinical trials supplies operation. For customers it means "faster to clinic", via a strict Project Process Flow (See Fig. 5).
Morpeth's newly equipped Clinical Trials Packaging and Distribution facility has 13,000ft2 fully dedicated to primary and secondary packaging - and space within the current footprint to double this if needed. In addition to the packaging capability, the facility has in excess of 2,500 pallet locations - including ambient, 2-8°C and -20°C for the controlled storage of Investigational Medicinal Product.
packaging capability
Capability for primary packaging of solid dosage forms includes multi-dose blistering and walleting, with secondary packaging booths for labelling and assembly of various dosage forms. The service offer covers the investigational drug supply process from manufacture through to patient kits and reconciliation, with supply quantities from a Phase I single patient kit to large global, multi-phase studies up to Phase IV.
Additional capabilities include comparator drug procurement; sophisticated label and pack design and printing; product blinding and global storage and distribution and returns and destruction. The facility also supports Qualified Person (QP) releases and supply chain certification.
The major complexity of the clinical supply chain demands absolute consistency between the packaged patient kit release, inventory control and kit tracking to the depot and the investigator site. There is no margin for error.
Project tracking is facilitated by Piramal's in-house developed TrakPack system. A fully validated GMP and project status tool, TrakPack features barcoding of patient kits across labelling, assembly and distribution.
Customers can track real time project status, via a web-enabled system that records project initiation, packaging, inventory control, release and distribution of patient kits - reducing time and uncertainty in tracking exact status.
The system is fully integrated with no exchange of data, ensuring integrity and control of all data steps. In addition, TrakPack has features to incorporate cold-chain management of patient kits, including temperature monitoring device tracking and recording.
validated printing software
Clinical study randomised labels are printed using validated design and printing software, the barcode necessary to track project progress being integral to label design. Following manufacturing instructions generated within the system, the randomised labels are applied to the individual component lots - with TrakPack linking the unique label to the component lot to allow full audit trail compliance.
Component lots are then compiled into the final patient kit, with TrakPack confirming that each component is correct and that all required individual components are making up a final correct patient kit.
To optimise management of individual patient kits, a storage box concept has been introduced. This can include many patient kits, with precise compilation based on study design or simply by numerical sequence. The box is also controlled by barcode technology - ensuring full traceability of its component kits. Each box location is also tracked using the same technology to ensure that kits are not misplaced in the warehouse or distribution hub.
Another crucial aspect of TrakPack is its capability to manage and control the logistics process - by being capable of direct interface with systems designed to manage assignment of study kits to patient and/or clinical sites.
Key stages in a TrakPack-monitored shipment are:
A shipment request is received to despatch specific kits to clinical sites. The information is automatically uploaded into TrakPack, which in turn generates an internal pick list. The list contains details of individual kits needed and kit storage box locations. The list also shows the clinical site(s) details.
Empty transit containers are registered, again utilising barcodes, for each clinical site on the pick list, with storage containers brought in from each location. Patient kits are then uploaded to the correct site container and registered into the site containers using the barcode printed on the pick list and container.
Site containers are labelled and sealed for shipment, with the courier web tracking details recorded in TrakPack and automatically linked to kits and containers.
The transit containers are received at the clinical site and acknowledged through TrakPack, giving the customer full visibility of each processing step in the distribution chain.
Visibility on-demand and elimination of uncertainty in a complex operation are the major benefits of TrakPack.
The system eliminates any possible human error in the process; data is processed electronically as opposed to personal interpretation. Given the unique demands in manufacturing and shipping clinical studies this offers a distinct advantage to the customer. It also reduces the processing time for packaging of the study and distribution of the patient kits, with an emphasis on speed and agility while maintaining compliant processes.
TrakPack is ideally suited to large global studies, with both customer and CRO having 24/7 visibility of exact project status. The terminology used in the system is very specific - preventing any ambiguity with interpretation of project status. The system can also be configured on a unique customer protocol basis to display the client's logo or specific images.
wider picture
The added Morpeth capabilities fit into a wider picture, in which Piramal Healthcare sees clinical trials supplies and services as growing elements of its total market offer. But how might global economic turbulence impact on the expanding CRO community?
With public and private healthcare budgets already under high stress virtually everywhere in the developed world, the latest financial constraints can only favour the continuing advance of generics - to reach more patients, but at lower cost. Simultaneously, conditions do nothing to favour funding-critical biotechs - of whom so much future innovation has been expected in the newly-convergent pharma/biotech business models.
Concurrently, pharma shareholders will expect their management teams to protect earnings ratio by diligently remaining in the outsourcing mindset. This can only benefit close partnerships where trusted suppliers have proven their ability to operate well beyond the traditional CMO boundaries. Piramal expects to be in that space.
TrakPack special features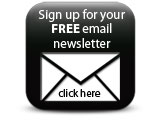 Internet-based, accessible by customers
Information visibility restricted where required to protect protocol blinding
Data load using XML and CSV file formats
Complete audit trails on all master files
Complete audit trails of kit and container movements
Audit trails and historical copies of all data import and export files
Uses bar codes to verify critical manufacturing and distribution operations
Electronic signatures for critical operations (conforming to 21 CFR part 11)
Security access controlled to functions and protocols
Featured Companies